April 7, 2011
Not good enough..
So while the world 'rejoices' with the release of a state-of-the-art desktop, here I am sobbing at my lonely corner. Bengali-India (bn_IN) goes unsupported for GNOME3.0 as the mandatory 80% string count was not met. Among many other reasons, here's one that I noticed pretty late.
The damned lies statistics page was redone to display a reduced number of strings. So teams, could choose to avoid unnecessary strings and work on the ones that would be more prominent on the user interface. Thats good news. Both the total and reduced string statistics for the user interface are now displayed on the status pages. However, what somehow escaped my notice is that the 'reduced' string count percentage on the front page (80%)…,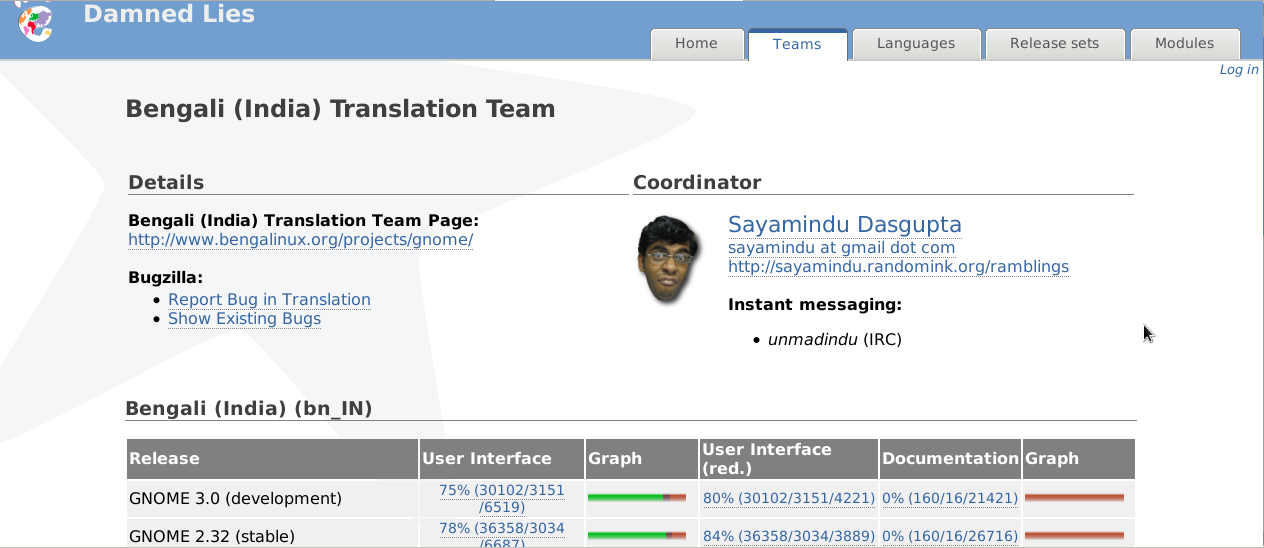 …differs from the number on the Ui-part page (76%)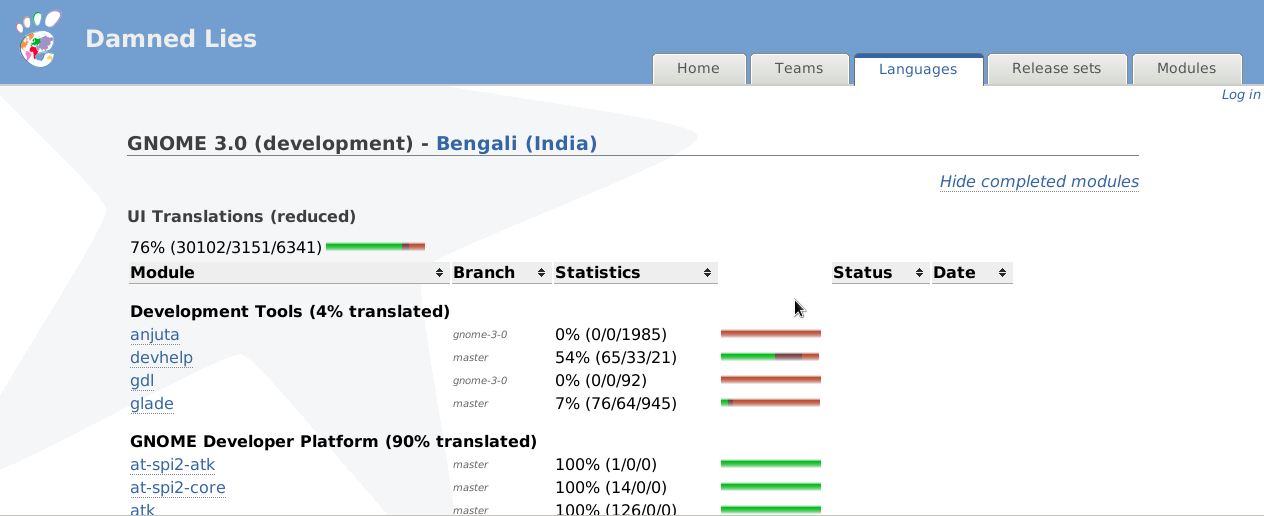 As a result, while I was quite happy to move on to some other pressing matters with a supported status under the belt, turns out the joke's on me this time.
Instead of the arbitrary string count statistics as a criteria for  Supported Status, personally I'd rather like something on the lines of what KDE marks as the 'Essential Packages'. Friedel explains it much better though.
So until the time GNOME decides to rethink on its Supported Status criteria, I guess I'll just need to gear up to face the string nazi for v 3.2
4 Comments »
Did you check if a bug report exists / filed a bug report against damned-lies about the differing numbers?

I did a quick search yesterday.. did not see any. Do you know of any? Else I could file one sometime tomorrow.

It's probably welcome if you'd start a Supported Status criteria discussion on the gnome-i18n mailing list.

Nod. I guess thats what we were talking on #i18n yesterday.